The Composite Tooling Market has achieved significant growth, reaching a sales of US$ 525 million in 2023. With a forecasted Compound Annual Growth Rate (CAGR) of 4.9% from 2023 to 2033, the market is poised for expansion. This growth is driven by the pivotal role composite tooling plays in producing lightweight and durable products, especially in industries like aerospace, automotive, wind energy, and more.
NEWARK, Del, Aug. 30, 2023 (GLOBE NEWSWIRE) — The Composite Tooling Market size reached US$ 493 million in 2022. Sales of composite tooling are likely to witness US$ 525 million in 2023. In the forecast period between 2023 and 2033, demand is poised to exhibit a 4.9% CAGR.
Revenue is anticipated to cross around US$ 847.4 million by the end of 2033. Composite tooling is essential for manufacturing lightweight and durable products, which is particularly valuable in sectors such as aerospace, automotive, and wind energy.
Lightweight composite materials are crucial in the aerospace sector to improve fuel efficiency and reduce emissions. Composite tooling enables the efficient manufacturing of complex aerospace components, driving demand for precise and durable molds.
Composite materials help reduce the weight of vehicles, enhancing fuel efficiency and performance. The automotive sector's shift towards electric vehicles also benefits from lightweight composites, stimulating the need for advanced tooling to shape these materials.
Wind turbine blades and other renewable energy components often utilize composite materials for their strength-to-weight ratio. Demand for such components increases the requirement for specialized tooling to ensure accurate and reliable production.
Request your Sample Report and Conquer the Composite Tooling Market with Exponential Growth: https://www.futuremarketinsights.com/reports/sample/rep-gb-17883
Lightweight and strong materials are sought after in sports equipment such as tennis rackets, golf clubs, and bicycles. The demand for high-performance products drives the need for efficient composite tooling.
Shipbuilding and nautical sectors are adopting composites to enhance vessel performance and reduce maintenance. As demand for lightweight marine structures soar, composite tooling becomes essential for precision manufacturing.
Lightweight and durable materials are crucial in medical device manufacturing. Composite tooling aids in producing intricate medical components that require both precision and durability.
The demand for lightweight and durable consumer goods, such as electronics casings and furniture, can be met with composite materials. Composite tooling ensures efficient production of these items.
Composites find applications in construction due to their high strength and corrosion resistance. Composite tooling assists in producing architectural components and infrastructure materials like bridges and facades.
Military applications benefit from lightweight yet robust materials for vehicles, equipment, and shelters. The composite tooling market supports the production of these specialized products. The aerospace sector's focus on fuel efficiency and performance has driven the adoption of composite materials, leading to a higher demand for advanced composite tooling.
As the automotive sector seeks to enhance fuel efficiency and reduce emissions, composite materials are being used more extensively, thereby boosting the demand for composite tooling.
Wind turbine blades and other components require composite materials, creating opportunities for composite tooling manufacturers due to the expansion of the renewable energy sector.
Innovations such as automated manufacturing, 3D printing, and computer-aided design have improved the efficiency and precision of composite tooling production. Ongoing efforts to streamline manufacturing processes and reduce material waste contribute to the growth of the composite tooling industry.
The shift towards electric vehicles (EVs) necessitates lightweight materials for improved battery efficiency, driving the demand for composite tooling in EV manufacturing. Composite materials are finding applications in the medical field, such as prosthetics and medical devices, creating additional demand for specialized composite tooling.
The construction sector is adopting composite materials for various structural elements, boosting the demand for tooling required in their manufacturing. Continuous research to develop new composite materials with enhanced properties opens up opportunities for tooling manufacturers to cater to evolving market needs. Strict environmental regulations and standards encourage sectors to explore eco-friendly materials such as composites, resulting in high tooling requirements.
Get our comprehensive report with a dynamic dashboard showcasing industry giants, their market dominance, competitive landscape, and regional insights. Buy now at Special Discounts: https://www.futuremarketinsights.com/checkout/17883
Key Takeaways from the Study:
Sales of composite tooling had escalated at 7.1% CAGR during the historical period between 2018 and 2022,
By resin type, the epoxy segment is set to witness 4.8% CAGR over the forecast period from 2023 to 2033.
Based on application, the automotive division is projected to register 4.7% CAGR between 2023 and 2033.
The United States is estimated to account for a significant valuation of US$ 170.2 million by 2033.
China is set to register a sum of US$ 171.5 million by 2033 in the global composite tooling market.
"Surging demand for lightweight and durable composites will likely drive demand for composite tooling through 2033. Key manufacturers are focused on developing advanced composite tooling technologies for the automotive and aerospace sectors." – says a lead Future Market Insights (FMI) analyst.
Competitive Landscape
Key manufacturers are incorporating sustainable practices into manufacturing processes, such as using recycled materials and minimizing waste generation. Manufacturers focus on constant process improvement to enhance the quality and consistency of their composite tooling products. They are developing cost-effective manufacturing processes to offer competitive pricing without compromising on quality.
For instance,
In November 2022, Tygavac Advanced Materials Ltd. will now be known as Airtech Advanced Materials the United Kingdom, according to a statement from Airtech Advanced Materials Group.
In September 2020, Toray Advanced Composites announced the opening of a distribution facility in the United States for their high-performance, well-proven Toray AmberTool® HX56 prepregs for composite tooling, boosting the accessibility of top composite tooling technologies in the region and the speed of delivery.
Curious About How We Crafted Insights? Peek into Our Detailed Report Methodology! https://www.futuremarketinsights.com/request-report-methodology/rep-gb-17883
Scope of the Report
Attribute
Details
Estimated Market Size (2023)
US$ 525 million
Projected Market Valuation (2033)
US$ 847.4 million
Value-based CAGR (2023 to 2033)
4.9
%
Forecast Period
2023 to 2033
Historical Data Available for
2018 to 2022
Market Analysis
Value (US$ million/billion) and Volume (MT)
Key Regions Covered
Latin America, North America, Europe, South Asia, East Asia, Oceania, and Middle East & Africa
Key Countries Covered
United States, Mexico, Brazil, Chile, Peru, Argentina, Germany, France, Italy, Spain, Canada, United Kingdom, Belgium, Nordic, Poland, Russia, Japan, South Korea, China, Netherlands, India, Thailand, Malaysia, Indonesia, Singapore, Australia, New Zealand, GCC Countries, South Africa, Central Africa, and others
Key Market Segments Covered
Type, Application, and Region
Key Companies Profiled

Airtech International Inc.
Ascent Aerospace
Formaplex; Gurit Holding AG
Hexcel Corporation
Find More Valuable Insights
The research report analyzes the demand for the composite tooling market. The report provides qualitative and quantitative information on various players in this market. This report also tracks the market by both, supply-side and demand factors.
As per Future Market Insights (FMI), the market has been analyzed based on resin type (epoxy, BMI, and others), application (automotive, aerospace & defense, wind, and others) across various region.
Have a Look at Trending Reports of Chemicals & Materials Domain:
Glass Fiber Reinforced Plastic (GFRP) Composites Market Share: The glass fiber reinforced plastic (GFRP) composites market is rising to US$ 41.53 billion by 2033.
Asia Pacific Bio Composites Market Size: The Asia-Pacific Biocomposite market is expected to be worth US $27,817.3 Million by 2032.
Soft Magnetic Composites Market Trends: The global soft magnetic composites market is projected to witness a growth rate of 8.7% during the forecast period of 2022 and 2029.
Wind Turbine Composite Materials Market Outlook: The global wind turbine composite materials market is expected to be valued at USD 12 Billion in 2022 and secure USD 25.4 Billion by 2032.
Wood Plastic Composites Market Demand: The global wood plastic composites market is set to flourish at a promising CAGR of 11.3% between 2022 and 2032.
About Future Market Insights, Inc.
Future Market Insights, Inc. (ESOMAR certified, Stevie Award – recipient market research organization and a member of Greater New York Chamber of Commerce) provides in-depth insights into governing factors elevating the demand in the market. It discloses opportunities that will favor the market growth in various segments on the basis of Source, Application, Sales Channel and End Use over the next 10 years.
Contact Us:
Future Market Insights, Inc.
Christiana Corporate, 200 Continental Drive,
Suite 401, Newark, Delaware – 19713, USA
T: +1-845-579-5705
LinkedIn | Twitter | Blogs | YouTube
For Sales Enquiries: [email protected]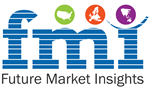 Originally published at https://www.einpresswire.com/article/652822478/composite-tooling-market-to-exceed-us-847-4-million-by-2033-amid-surging-demand-from-shipbuilding-and-nautical-sectors-future-market-insights-inc