Global Dietary Fibers Market to Reach 6,040 million in 2023, Fueled by Rising Health Awareness and Demand for Fiber Fortification.
NEWARK, Del, Oct. 20, 2023 (GLOBE NEWSWIRE) — The dietary fibre market is expected to reach a valuation of US$ 6,040 million in 2023, with an estimated 6.7% CAGR, surging to US$ 11,543 million by 2033. The increasing popularity of plant-based diets has driven a greater emphasis on fiber-rich sources, such as psyllium, flaxseed, and chia, renowned for their wide-ranging health advantages.
An emerging trend in this sector is the creation of fibre blends with complementary functional components, such as probiotics, prebiotics, and antioxidants, which is an innovative approach gaining momentum. This offers enhanced health advantages and can cater to specific consumer needs.
Consumers are becoming more ingredient-conscious, driving the demand for clean-label products. Fiber-rich foods with minimal processing and recognizable components are increasingly preferred. Eco-conscious consumers are pushing the market towards more sustainable and environmentally friendly production processes and packaging, opening doors for innovations in eco-fibre sourcing.
Unlock Growth Potential in Your Industry – Get Your Sample Report Now!
https://www.futuremarketinsights.com/reports/sample/rep-gb-3376
Tailoring dietary fibre to suit individual dietary requirements and health goals through advanced technology and data analysis is emerging as a niche opportunity. As government regulations on nutrition and health labeling evolve, opportunities for compliant products and market growth are emerging.
Key Takeaways from the Dietary Fibre Market Study
The dietary fibre market is led by the United States, projecting a 4.9% CAGR until 2033.
The market in Germany is poised to experience a 3.3% CAGR by 2033.
China to emerge as an opportunistic investment hub, anticipated to surge at a 6.4% CAGR by 2033.
Soluble dietary fibre is set to accumulate market share of 63.4% in 2023.
Based on source, grains-based dietary fibre to account for a 29.7% revenue share 2023.
"The dietary fibre market continues to grow, driven by rising health awareness. Key players' innovations and sustainable practices ensure a promising outlook for this sector," says Nandini Roy Choudhury ( client Partner for Food and Beverages at Future Market Insights, Inc.)
How are vital players revolutionizing the Dietary Fibre market?
Key players in the dietary fibre market are driving a revolution by embracing innovation and catering to the evolving health-conscious consumer demands. They introduce various novel dietary fibre sources, including chicory root, resistant starch, and inulin to diversify their product portfolios. These innovations enhance nutritional value and improve taste and texture, making healthy food more appealing.
Key players are investing heavily in research and development to understand the health benefits of dietary fibre better, thereby providing more effective solutions for weight management, digestive health, and blood sugar control. They are also focusing on sustainability, adopting eco-friendly production processes and packaging to meet the demands of environmentally conscious consumers.
Partnerships and acquisitions are driving consolidation in the market, allowing key players to expand their global reach and offer a broader range of fiber-rich products. In an era where health and sustainability are paramount, these industry leaders are at the forefront, shaping the future of the dietary fibre market.
Key Companies Profiled
BENEO
ADM
Cargill Incorporated
DuPont
Ingredion Incorporated
Roquette Frères
Emsland Group
Kerry Inc.
The Green Labs LLC
Nexira
Tate & Lyle
Farbest Brands
Taiyo International
AGT Food and Ingredients
Batory Foods
Product Portfolio
BENEO, a global leader in functional ingredients, offers innovative solutions for food and nutrition. Their portfolio includes chicory root fibers, rice ingredients, and sugar alternatives, promoting health and taste in food products.
ADM, a powerhouse in agricultural processing, delivers a vast array of food and feed ingredients. Their comprehensive portfolio encompasses oils, starches, and proteins, providing sustainable solutions for a thriving food industry.
Cargill, a trusted name in agriculture and food production, offers a diverse product range. Their portfolio features everything from cocoa and sweeteners to animal nutrition, ensuring the world's growing population is nourished sustainably.
Drive Your Growth Strategy: Purchase the Report for Key Insights!
https://www.futuremarketinsights.com/checkout/3376
More Insights Available
Future Market Insights offers an unbiased analysis of the dietary fibre market, providing historical data from 2018 to 2022 and forecast statistics from 2023 to 2033.
To understand opportunities in the dietary fibre market, the report is segmented on the basis of type (soluble and insoluble), source (cereals & grains, fruits & vegetables, and other crops), and application (functional food & beverages, animal feed, pet food and pharmaceuticals), across seven major regions (North America, Latin America, Western Europe, Eastern Europe, South Asia and Pacific, East Asia, and Middle East & Africa). 
Segmentation Analysis of the Dietary Fibre Market
By Type:
Soluble
Inulin
Polydextrose
Dietary Fibres
Beta-Glucan
Insoluble
Cellulose
Hemicellulose
Chitosan
Chitin
Lignin
Resistant Starch
By Source:
Cereals & Grains
Wheat
Rice
Bran
Others
Fruits & Vegetables
Apples
Others
Other Crops
By Application:
Functional Food & Beverages
Animal Feed
Pet Food
Pharmaceuticals
By Region:
North America
Latin America
Western Europe
Eastern Europe
South Asia & Pacific
East Asia
The Middle East & Africa
Access the Complete Report Methodology Now! https://www.futuremarketinsights.com/request-report-methodology/rep-gb-3376
Author
Nandini Roy Choudhury (Client Partner for Food & Beverages at Future Market Insights, Inc.) has 7+ years of management consulting experience. She advises industry leaders and explores off-the-eye opportunities and challenges. She puts processes and operating models in place to support their business objectives.
She has exceptional analytical skills and often brings thought leadership to the table.
Nandini has vast functional expertise in key niches, including but not limited to food ingredients, nutrition & health solutions, animal nutrition, and marine nutrients. She is also well-versed in the pharmaceuticals, biotechnology, retail, and chemical sectors, where she advises market participants to develop methodologies and strategies that deliver results.
Her core expertise lies in corporate growth strategy, sales and marketing effectiveness, acquisitions and post-merger integration and cost reduction. Nandini has an MBA in Finance from MIT School of Business. She also holds a Bachelor's Degree in Electrical Engineering from Nagpur University, India.
Nandini has authored several publications, and quoted in journals including Beverage Industry, Bloomberg, and Wine Industry Advisor.
Have a Look at Related Reports of Food and Beverage Domain:         
About the Food The Soluble Corn Fibre market size is worth US$ 530.6 million in 2022 and is expected to rise at a CAGR of 4.9% during the forecast period, reaching US$ 932.3 million by 2032.
By 2033, the worldwide dietary supplements market share is expected to exceed US$ 163.66 billion. The dietary supplements market is expected to grow at a 9.1% CAGR through 2033.
North American Dietary supplements market trend are items containing dietary ingredients that are used to increase the nutritional value of the supplements. Many people utilise dietary supplements to help them live a healthy lifestyle. Dietary supplements essentially add missing elements to our diet and help us receive enough overall nutrition.
The insoluble dietary fibre market demand is presently worth US$ 2,200 million and is predicted to grow at a 9.2% CAGR to reach US$ 5304.6 million by 2022.
During the forecast period, the pet dietary supplements market outlook is expected to rise at a stable CAGR of 7.3%. The market is expected to generate $8.7 billion in revenue by 2033, with a share of $4.3 billion in 2023.
Food and Beverage Division at Future Market Insights
The food and beverage team at Future Market Insights offers expert analysis, time-efficient research, and strategic recommendations with an objective to provide authentic insights and accurate results to help clients worldwide. With a repertoire of over 100+ reports and 1 Billion+ data points, the team has been analyzing the industry lucidly in 50+ countries for over a decade. The team provides a brief analysis of key trends including competitive landscape, profit margin, and research development efforts.
About Future Market Insights (FMI)
Future Market Insights, Inc. (ESOMAR certified, recipient of the Stevie Award, and a member of the Greater New York Chamber of Commerce) offers profound insights into the driving factors that are boosting demand in the market. FMI stands as the leading global provider of market intelligence, advisory services, consulting, and events for the Packaging, Food and Beverage, Consumer Technology, Healthcare, Industrial, and Chemicals markets. With a vast team of over 5000 analysts worldwide, FMI provides global, regional, and local expertise on diverse domains and industry trends across more than 110 countries.
Contact Us:        
Future Market Insights Inc.
Christiana Corporate, 200 Continental Drive,
Suite 401, Newark, Delaware – 19713, USA
T: +1-845-579-5705
For Sales Enquiries: [email protected]
Website: https://www.futuremarketinsights.com
LinkedIn| Twitter| Blogs | YouTube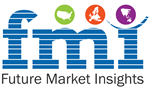 Originally published at https://www.einpresswire.com/article/663097125/global-dietary-fibre-market-to-reach-us-11-543-million-by-2033-rising-at-a-6-7-cagr-fmi-report