According to Future Market Insights' latest published report on the Protein Pea Market, the adoption of diets rich in pea protein powder is being propelled by the escalating prevalence of chronic illnesses due to changing lifestyles and the growing trend of physical activity, especially among millennials. The market's growth is further bolstered by the fact that pea protein contains all essential amino acids required for normal physiological functions, supporting optimal blood flow and calcium levels. This surge in demand can be attributed to pea protein's lactose-free and vegan nature, making it an immensely lucrative product in the food and beverages sector
NEWARK, Del, Aug. 20, 2023 (GLOBE NEWSWIRE) — The Global Pea Protein Market is expected to develop at a Compound Annual Growth Rate (CAGR) of 7.0% from 2023 to 2033. Acquiring a global market valuation of US$ 3,959.2 Million in 2023, it shows promise of ending the forecast period with a valuation of US$ 7,810.4 Million in 2033.  
Pea protein helps to promote blood flow and calcium levels in the body. It is lactose-free and completely vegan and also has amino acids which was is needed for normal physiological functions. This kind of protein is crucial for newborn formulas since it is particularly high in arginine and lysine.
Development activities on the part of market participants in this sector to release and supply new products that are popular among the younger generation are poised to support pea protein market growth over the forecasted ten years.  
All these nutritional benefits of pea protein make it a very highly demanded commodity.  
The demand for organic pea protein is rising considerably, and advancements in protein-based goods, as well as the trend of incorporating pea protein powder in a selection of items, contribute to the expansion of the worldwide pea protein market share. In the approaching years, pea protein's popularity and demand are anticipated to rise due to its incorporation in weight-management and sports supplements, further strengthening the said market. 
Get your Sample Report for valuable insights into Pea Protein Market: https://www.futuremarketinsights.com/reports/sample/rep-gb-697
Key Takeaways from this Market:
The United States commands a significant market share of 26.8% in the pea protein industry in 2023, demonstrating its strong presence and influence in the industry as a leading player in the production and consumption of pea protein-based products. 
Germany is predicted to hold a notable market share of 13.1% in the pea protein industry, indicating the country's recognition of the nutritional benefits and versatility of pea protein as an alternative protein source, and its commitment to offering a wide range of pea protein products to meet consumer demand. 
Japan's share in the pea protein industry stood at 4.4% in 2022, highlighting the country's growing interest in plant-based protein alternatives and its adoption of pea protein as a sustainable and nutritious ingredient in various food and beverage applications. 
Australia contributed to the pea protein market with a market share of 1.6% in 2022, showcasing its participation in the global trend of plant-based diets and its efforts to offer pea protein products that cater to the needs of health-conscious consumers. 
China exhibited a CAGR of 8.4% in the pea protein industry in 2022, indicating the country's increasing awareness of the health benefits associated with pea protein. 
India is set to experience a robust CAGR of 11.5% in the pea protein market, highlighting the country's growing interest in plant-based diets and the rising adoption of pea protein as a sustainable and nutritious alternative to animal-based proteins. 
The United Kingdom is likely to showcase a CAGR of 10.4% in the pea protein industry, reflecting the country's strong consumer interest in plant-based protein products.  
Customize your report according to your preferences and benefit from potential savings of up to 30% by selecting the countries or regions that matter most to you: https://www.futuremarketinsights.com/customization-available/rep-gb-697                                                                              
Recent Developments:
In December 2022, VertisTM Textured Pea Canola Protein, a groundbreaking plant protein, was unveiled by Royal DSM, a global corporation with a purpose-driven scientific foundation. The novel approach has unique textural benefits, is free of soy, gluten, and dairy, and is the only textured vegetable protein with the correct ratios of all nine essential amino acids needed to make up a complete protein. Manufacturers are going to be able to create plant-forward goods or meat substitutes that are even more nutrient-appealing and realistic by using VertisTM Textured Pea Canola Protein.
Roquette, a leader in plant-based ingredients and a pioneer of plant proteins, announced the launch of a new line of organic pea ingredients in October 2022, including organic pea protein and organic pea starch. These ingredients are produced at the business' facilities in Portage la Prairie, Manitoba, Canada, with the assistance of a network of organic Canadian pea growers. By providing these additional options, Roquette allows its customers to choose the food they want to offer consumers that is of superior quality, dependability, and total farm-to-table traceability.
Key Players in Global Pea Protein Market:
Burcon Nutrascience
Roquette Freres
The Scoular Company
DuPont
Cosucra Groupe Warcoing SA
Nutri-Pea Ltd.
Shandong Jianyuan Group
Sotexpro SA
Ingredion, Inc.
Axiom Foods, Inc.
Fenchem Inc.
Martin & Pleasance.
Grab the opportunity to explore your competitors and their Strategies at a discounted price! https://www.futuremarketinsights.com/checkout/697  
Segmentation Analysis of the Market:
By Nature:
By Product Type:
Protein Concentrates
Protein Isolates
Textured Protein
Hydrolyzed Protein
By End Use:
Food Processing

Meat Alternatives
Bakery Products
Confectionery
Snacks & Cereals
Meat-Based Products
Functional Beverages
Others

Animal Feed

Livestock
Pet Food
Aquafeed

Nutraceuticals
Sports Nutrition
Infant Nutrition
Cosmetic and Personal Care
By Region:
North America
Latin America
Europe
East Asia
South Asia
Oceania
Middle East and Africa (MEA)
About Food & Beverage at Future Market Insights (FMI):
The food & beverage product team at Future Market Insights offers expert analysis, time-efficient research, and strategic recommendations to provide authentic insights and accurate results to help clients worldwide. With a repertoire of over 100+ reports and 1 million+ data points, the team has been analyzing the industry lucidly in 50+ countries for over a decade. The team provides a brief analysis of key trends including competitive landscape, profit margin, and research development efforts.
Explore FMI's Extensive Ongoing Coverage of Food and Beverage Market:
Yellow Pea Protein Market Size: The yellow pea protein market is estimated to secure a valuation of US$ 3.3 billion in 2023 and is estimated to rise to US$ 11.5 billion by 2033. The market is capturing a CAGR of 14.4% during the forecast period.
Pea Protein Ingredients Market Share: The pea protein ingredients market is projected to be valued at US$ 1.6 billion in 2023 and is rising to US$ 3.4 billion by 2033.
Peanut Butter Market Demand: The Peanut Butter market is valued at USD 5.0 Billion in 2022 and is projected to grow at a CAGR of 4.7% during the forecast period, to reach a value of USD 7.9 Billion by 2032
Pea Fiber Market Trend: According to a survey by Future. Market Insights, the global Pea fiber market is projected to expand at a CAGR of 5.1% during the predicted time frame. Forecasts indicate that the market will be valued at USD 2,683.9 Million in 2032
Pea Starch Market Analysis: Newly released data from pea starch market analysis by Future Market Insights shows that global consumption of pea starch enjoyed a year-on-year (YOY) growth of 5.2% in 2021 to total sales of US$ 115.9 Million.
Pea Starch Concentrate Market Forecast: The global pea starch concentrate market is expected to be valued at US$ 1247.5 million in 2023 and reach a valuation of US$ 1987.4 million by 2033
Pea Milk Market Growth: The global pea milk market is expected to reach a market valuation of USD 105.4 Million by the year 2022, accelerating with a CAGR of 10.4% by 2022-2032
Chickpea Protein Market Sales: The global chickpea protein market is expected to reach a market valuation of US$ 165.1 million by 2033, accelerating at a CAGR of 5.1% from 2023 to 2033. For the year 2023, the market is likely to be worth US$ 100.9 million.
Vegan Protein Powder Market Values: In 2023, the global vegan protein powder market size is likely to reach an estimated worth of US$ 4.63 billion. Looking toward the future, industry analysts at FMI predict that this market's revenue has the potential to exceed US$ 9.07 billion by 2033, registering a CAGR of 7.4%.
Vegan Protein Market Outlook: The global vegan protein market is slated to be valued at US$ 10.8 billion as of 2023, according to Future Market Insights. During the forecast period ranging from 2023 to 2033, the market is expected to gather momentum, expected to reach a market value of US$ 22 billion, experiencing a CAGR of 7.4%
About Future Market Insights, Inc.
Future Market Insights, Inc. (ESOMAR certified, Stevie Award – recipient market research organization, and a member of Greater New York Chamber of Commerce) provides in-depth insights into governing factors elevating the demand in the Market. It discloses opportunities that will favor the market growth in various segments based on Source, Application, Sales Channel, and End Use over the next 10 years.
Contact Us:
Future Market Insights, Inc.
Christiana Corporate, 200 Continental Drive,
Suite 401, Newark, Delaware – 19713, USA
LinkedIn | Twitter | Blogs | YouTube
For Sales Enquiries: [email protected]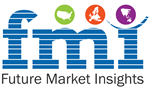 Originally published at https://www.einpresswire.com/article/651011601/global-pea-protein-market-is-expected-to-grow-at-a-steady-cagr-of-7-0-by-2033-totalling-around-us-7-810-4-million-analysis-by-future-market