Future Market Insights, an ESOMAR-certified market research and consulting firm, recently released a research report on the Superfood Powers Market. The report forecasts that the global market will reach US$ 13.66 billion by 2033, growing at an annual rate of 7%. The growth is primarily fueled by health-conscious consumers embracing plant-based diets and searching for nutrient-rich options. The report also highlights that the United States is expected to hold a 7.7% market share. It further outlines the challenges of educating consumers about quality and highlights opportunities for innovation and expansion, making the superfood market a thriving sector in the wellness industry. Additionally, the report provides insights on key players, their market shares, the competitive landscape, and regional trends
NEWARK, Del, Aug. 30, 2023 (GLOBE NEWSWIRE) — The Superfood Powders Market is forecasted to garner revenue of US$ 13.66 billion in 2033, up from US$ 6.84 billion in 2023, advancing at a rate of 7% from 2023 to 2033.
The superfood powders market is experiencing a surge in popularity as health-conscious consumers embrace the plant-based revolution and prioritize their well-being. With a growing emphasis on nourishing wellness, superfood powders have emerged as a sought-after dietary supplement. These powders, packed with nutrient-rich ingredients, offer a convenient way to incorporate essential vitamins, minerals, and antioxidants into daily routines.
Superfood blends cater to various health needs, whether vibrant green matcha powder, antioxidant-rich acai powder, or protein-packed spirulina powder. As many individuals seek to optimize their nutrition and support overall wellness, the superfood powders industry continues to expand, providing diverse options for those embracing a holistic approach to their health journey.
The superfood powders market is experiencing significant growth worldwide, driven by increasing awareness about the importance of a healthy lifestyle. Preventive healthcare has led consumers to seek functional and nutritious food options.
Discover the Power of Knowledge! Get our Report Sample Now and Elevate Your Understanding @ https://www.futuremarketinsights.com/reports/sample/rep-gb-12334
The Rise of Superfood Powders
Superfood powders have gained popularity due to their convenient and accessible nature, meeting the evolving needs of consumers. Moreover, the growing adoption of plant-based diets, driven by concerns over environmental sustainability and animal welfare, has fueled the demand for superfood powders as a crucial component of plant-powered nutrition.
Challenges and Opportunities in the Superfood Powders Market
While the market for superfood powders continues to grow, there are challenges that industry players must address. Considering the abundance of products in the market, educating consumers about the authenticity and quality of superfood powders is a major challenge. Transparency regarding sourcing, production methods, and ingredient purity is essential. Additionally, the cost of superfood powders may pose a barrier for some consumers on a tight budget.
Despite these challenges, there are ample opportunities for innovation and expansion in the market. Consumers' growing culinary curiosity opens doors for the development of new and unique superfood powder blends. Collaboration between superfood powder manufacturers and food industry players can lead to incorporating these powders into various food and beverage products. Furthermore, leveraging digital marketing strategies and social media platforms can enable companies to reach a broad audience and build brand awareness.
Key Takeaways:
By 2033, the United States of America is likely to hold a value share of 7.7% in the superfood powders industry.
The market in Germany is anticipated to account for 3.4% value share by 2033.
During the forecast period, the organic sub-segment is to remain prominent based on nature.
The market value for superfood powders reached US$ 6.58 billion in 2022, with a CAGR of 2.7% from 2018 to 2022.
Based on sales channel, convenience store sub-segment is predicted to account for a significant share.
Don't Wait! Purchase Now and Gain Exclusive Market Segment Insights for Unprecedented Industry Understanding @ https://www.futuremarketinsights.com/checkout/12334
How Intense is the Competition in the Superfood Powders Industry?
The superfood powders industry is characterized by intense competition as companies strive to capture the attention of health-conscious consumers seeking functional and nutrient-dense products. With the market witnessing significant growth, numerous players are entering the arena, offering a wide range of superfood powder blends and formulations.
Key competitors are constantly innovating, introducing new flavors, incorporating unique ingredients, and focusing on quality and transparency to differentiate them. The industry's competitive landscape is also fueled by aggressive marketing strategies, collaborations with influencers, and expanding distribution networks. Amidst this fierce competition, companies that can effectively communicate their product's benefits, establish trust, and deliver exceptional quality are well-positioned to succeed in this thriving market.
Key Players Profiled in the Market
Aduna Ltd.
Barlean Organic Oils Ltd.
Creative Nature Ltd.
Nature's Superfoods
Sports Supplements Ltd.
Key Segmentation
By Nature:
By Sales Channel:
Modern Trade
Convenience Store
Specialty Store
Pharmacy Store
Online Retail
Other Sales Channels
By Region:
North America
Latin America
Europe
East Asia
South Asia
Oceania
The Middle East & Africa (MEA)
Explore the Depth of Our Methodological Insights @ https://www.futuremarketinsights.com/request-report-methodology/rep-gb-12334
Have a Look at Trending Reports of Food and Beverage Domain:
United States Plant Based Meal Kits Market: The United States plant-based meal pack market size is supposed to increment from US$ 875.6 million out of 2023 to US$ 3,123.0 million by 2033. Over the gauge period, deals of plant-based meal pack across the United States are probably going to ascend at a prominent CAGR of 13.6% somewhere in the range of 2023 and 2033
Vanillic Acid Market: The vanillic acid market size arrived at US$ 20.1 billion of every 2022. Interest for vanillic acid is assessed to outperform US$ 20.7 billion out of 2023. From 2023 to 2033, deals of vanillic acid are ready to show a 2.2% CAGR. The vanillic acid market share is probably going to develop to a valuation of US$ 25.8 billion by 2033.
Fortified Foods Market: Interest for fortified foods is supposed to arrive at US$ 140,608 million out of 2023. The market esteem is supposed to arrive at US$ 257,715 million by 2033, showing development at a CAGR of 6.2% from 2023 to 2033.
United States Pet Food Market: As per Future Market Bits of knowledge (FMI), the interest for pet food in the United States is expected to ascend at a rewarding CAGR of 4.0% during 2023 to 2033. The market is additionally expected to arrive at US$ 60,234.0 million by 2033, developing from US$ 40,860.8 million out of 2023.
Pea Protein Market: The worldwide pea protein market size is supposed to create at a CAGR of 7.0% from 2023 to 2033. The general market share esteem is projected to arrive at US$ 7,810.4 million toward the finish of 2033, expanding from US$ 3,959.2 million in the ongoing year 2023.
About Future Market Insights (FMI)
Future Market Insights, Inc. (ESOMAR certified, Stevie Award – recipient market research organization and a member of Greater New York Chamber of Commerce) provides in-depth insights into governing factors elevating the demand in the market. It discloses opportunities that will favor the market growth in various segments on the basis of Source, Application, Sales Channel and End Use over the next 10-years.
Contact Us:         
Future Market Insights Inc.
Christiana Corporate, 200 Continental Drive,
Suite 401, Newark, Delaware – 19713, USA
T: +1-845-579-5705
For Sales Enquiries: [email protected]
Website: https://www.futuremarketinsights.com
LinkedIn| Twitter| Blogs | YouTube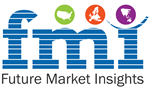 Originally published at https://www.einpresswire.com/article/652859247/nourishing-wellness-exploring-the-rise-of-superfood-powders-and-the-plant-based-revolution-in-health-conscious-consumers-fmi-predicts-the-market